The final result of TikTok challenge announcement
2022.12.13
TikTok challenge project was finished on December 11, and The final results have just been announced.
For each member, it was totaled the number of "likes" for all videos.
The top five winners of the total number of "likes" are selected.

1. 王逸嘉 WANG YI CHIA (AKB48 Team TP)
2. RATAH (BNK48)  
3. YOGHURT (BNK48)
4. MUTHE (JKT48)
5. 林于馨 LIN YU HSIN (AKB48 Team TP)
The five ranked members granted the right to perform at the special stage of AKB48 Group CIRCLE JAM 2023 on February 4, 2023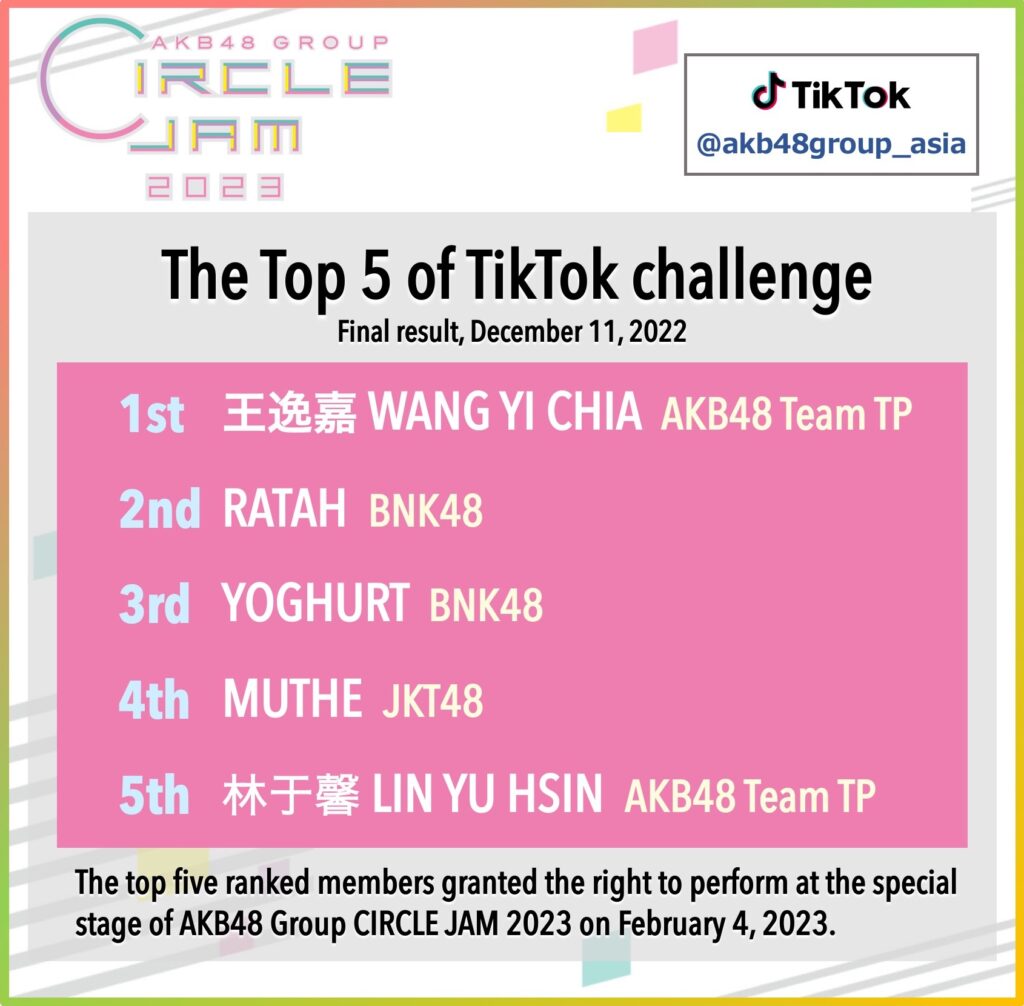 TikTok AKB48 Group Asia
https://www.tiktok.com/@akb48group_asia
*In the event that a ranked member is unable to perform due to various reasons, the fellow ranker will advance in the ranking.